CONCRETE SAWING, DRILLING & CORING EQUIPMENT
Michigan Concrete Cutting Company is Michigan's leading concrete and asphalt, coring, sawing, cutting, breaking, drilling, grinding and polishing company. With the help of the proper tools and equipment, there is no job too big nor too small for us! We have all of the necessities to get the job done right!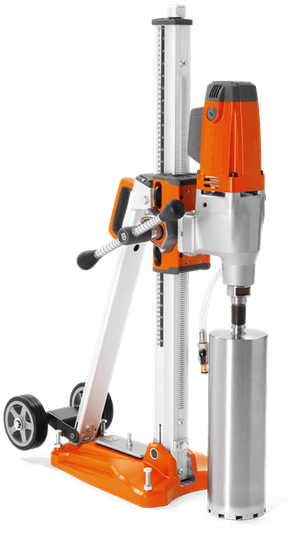 Concrete Core Drill With Stand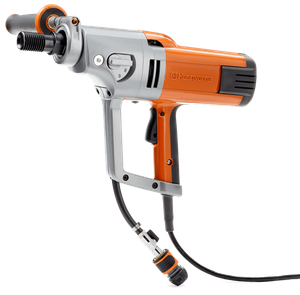 Handheld Concrete Core Drill
Concrete Core Drill Machines
Concrete core drilling machines make quick work of round hole in concrete. For tight spaces and small holes, our 110V handheld core drill does a great job, for the mid ranged hole size, we have a post mounted 110V drill. The post allows for the straightest holes to be drilled. For larger and deeper holes, we use a 480V drill or a hydraulic drill with multiple speeds to maximize the efficiency. Our recommendation will be based on space, diameter, depth and environment of the hole location.
Diesel Walk-Behind Concrete Saw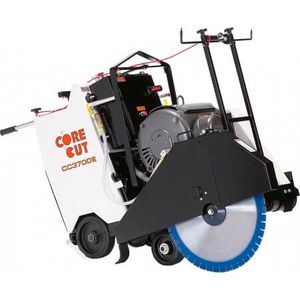 Electric Walk-Behind Concrete Saw
Concrete Flat/Slab Saws
Concrete slab saws come in a variety of sizes and fuel types. Our largest and most productive concrete saws are diesel saws ranging from 66-85 HP. These concrete saws are great for roads, parking lots and large industrial spaces. We also have smaller saws for interior work that may or may not be occupied. These smaller saws run off 480V power sources we can provide. We have both 40 HP and 10 HP electric concrete saws. As you might guess, we prefer to use the bigger saw, but sometimes you need the 10 HP for bathrooms, closets, and basements.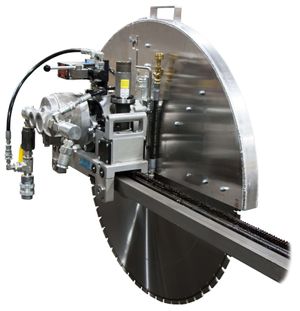 Hydraulic Concrete Saw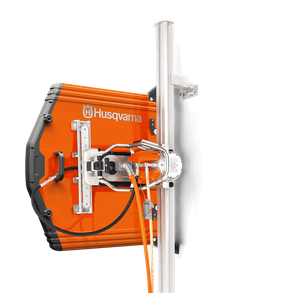 High Cycle Concrete Wall Saw
Concrete Wall/Track Saws
Concrete track saws are great for square openings on walls and ceilings. We mount a track to the surface and the saw is mounted to the track. Newer technology has moved the track saw market from Hydraulic to Electric. The concrete electric saws convert 480V 60HZ power to 400HZ power called "high cycle". This higher cycle power allows the motor and saw to be small and more user friendly. It also comes with a remote control which our operators love. The increased power and light weight attributes help our operators execute more efficiently and more safely. We still use our trusty, hydraulic saws for extra deep concrete cuts and daily use.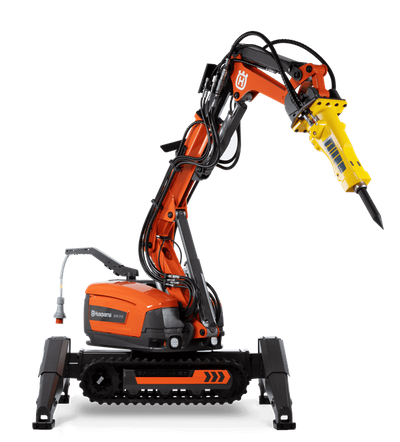 Demolition Robot With Hammer
Demolition Robots
The newest editions to our fleet are demolition robots by Husqvarna. These handy devices make quick safe work of concrete walls, structures, ceilings, bank vaults, footers and well, just about anything! It comes with a big jack hammer, a concrete crusher and excavation tools. The robot is 480V so there are no fumes to worry about. It runs off a remote control, so the operator is not in the work area. It is the safest and fastest way to remove concrete.