Concrete Floor Shaving and Scraping
Fast Removal of Carpet, Tile and Coatings.
Concrete Preparation for Installation:
When installing new flooring where there is existing flooring, complete removal of the previous flooring is highly recommended. Failure to remove the flooring can lead to warranty issues and life cycle problems. Our fleet of ride on floor removal scrapers can make quick work of the old flooring and remove carpet, vinyl, VCT. ceramic or natural stone tile. Depending on thickness, it has even been used for removing epoxy coatings and excessive paint build up.
Matching Uneven Concrete Flooring Elevations:
Changing a floors surface often involves matching two or more concrete elevations. Our concrete shaving equipment is able to knock down and blend variations of 1/16" and up to 3". We are able to eliminate the need to put in a transition to match two separate elevations of flooring which creates a trip hazard and as negative impact to aesthetics.
Leveling Concrete Slab:
Prior slab installations create problems leaving the slab uneven. Low and high spots in the concrete slab create issues when laying flooring. Low spots can be filled in but it is often easier to bring the high spots down. Our team can work with your subcontractors to bring your floor into specification.
Industrial Concrete Scraping and Shaving Equipment:
Our industrial fleet includes several ride on floor scrapers and walk behind grinders. The floor scrapers do most of the heavy lifting. The grinders can remove coatings, adhesives and thin sets left over from the scraping process. We will handle all proper waste disposal. Even if you decide you don't want to put new flooring in we can remove the old flooring, and cleanup the concrete.
Asbestos Product Removal:
We can remove and dispose of all flooring related products as long as they are not asbestos made. Asbestos fibers can be in the tile as well as the adhesive. If you believe you may have asbestos based products on your floor, we can help recommend an environmental remediation company. Adhesives, thin sets, and mortars left behind are removed with industrial grade concrete floor grinders.
Ride-On Floor Scraper Carpet Removal - Michigan Concrete Company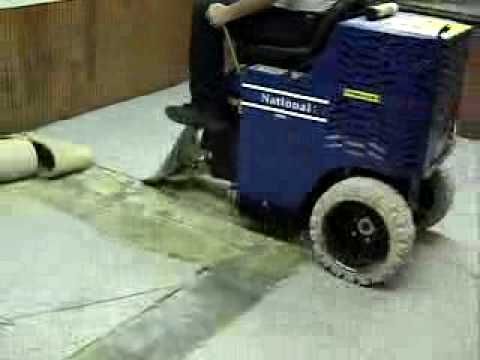 Coatings Removal with VIC ShaveMaster - Michigan Concrete Company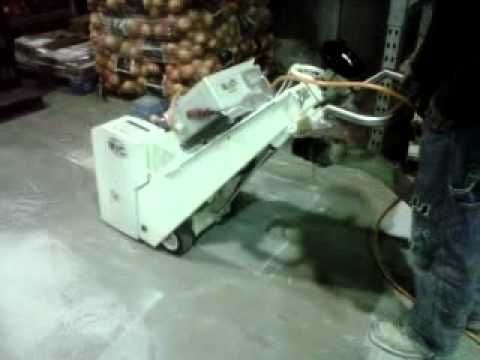 Ride-On Floor Scraper Ceramic & Marble Removal- Michigan Concrete Company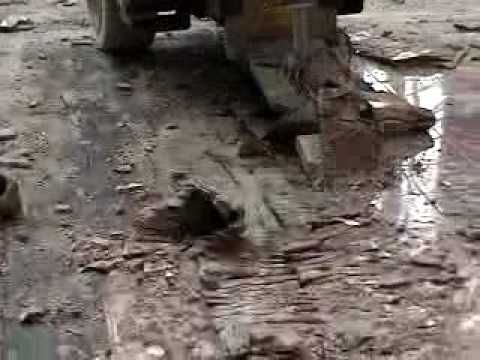 Ride-On Floor Scraper Rescrape