Project Cutting a Plane
Plane's destiny is an extraordinary one
Plane Ole Cutting
North American Aerospace Industries is a leading recycler of decommissioned aircrafts. Normally, the components of an aircraft are either recycled or repurposed to fix other planes. But this plane's destiny is an extraordinary one - it will be transformed into a luxurious "glamping" destination
NAAI requested Michigan Concrete to assist in dismantling an aircraft they had purchased at Ft. Lauderdale Hollywood International Airport. Opting for the most efficient, secure approach to take apart the plane, Michigan Concrete chose to use our hydraulic wire saw. NAAI needed to remove the wings and vertical tail and cut the fuselage into 3 sections. This allowed NAAI to put the pieces on flat beds to be moved to their new home.
Wire sawing presents a powerful tool in tricky cutting applications. It can be used to easily slice through concrete, steel, aluminum or any other metal with maximum precision. The wire is impregnated with diamond beads and scraped over a surface to cut a line. Given the immense size of the aircraft, a wire saw was deemed to be the most feasible way to make the necessary cuts.
The two biggest challenges with this project are supporting the portions of the plane while cut and the pulley setup. Our operator has several years of experience on wire sawing and the setup.
We do not often get the opportunity to do such an interesting job so this project will go down in the 'remember when' file.
If you're struggling to solve a cutting dilemma, our team is here to assist you in finding the ultimate solution.
Another job made easy by having the right tools and know how. Call us for your next concrete problem!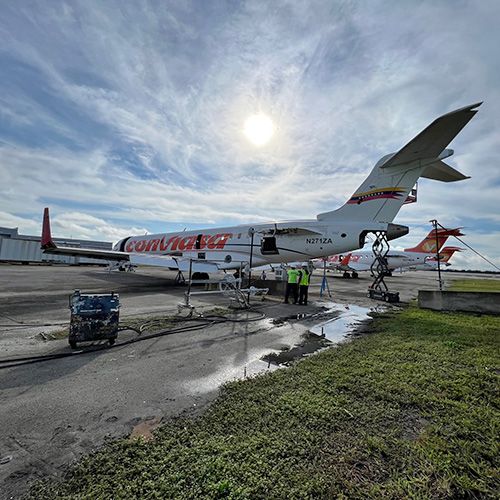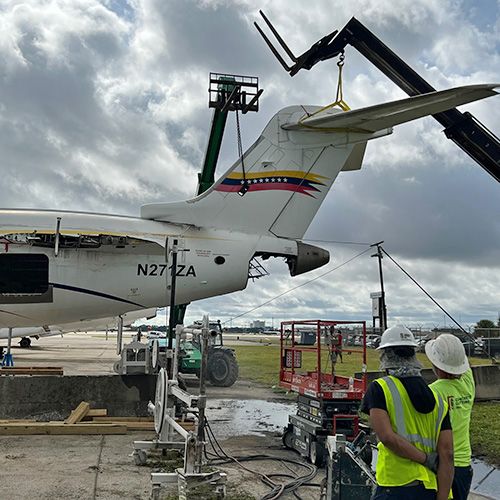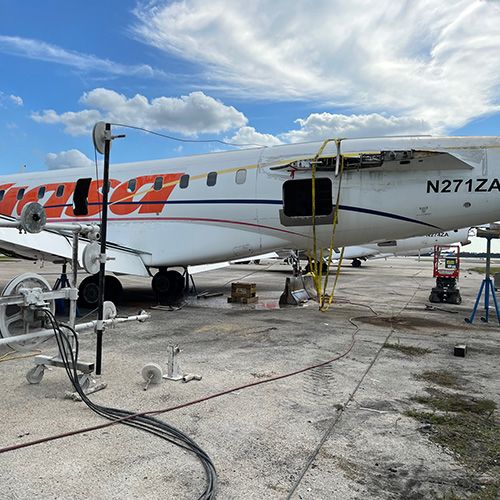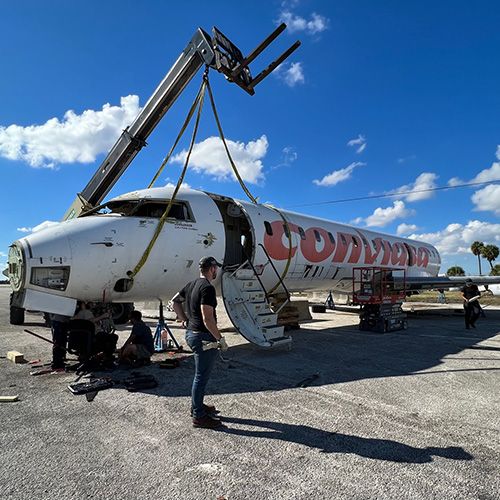 From large jobs to smaller jobs, we are your source for solving your sawing, drilling or concrete problems! Don't hesitate, go with the best!